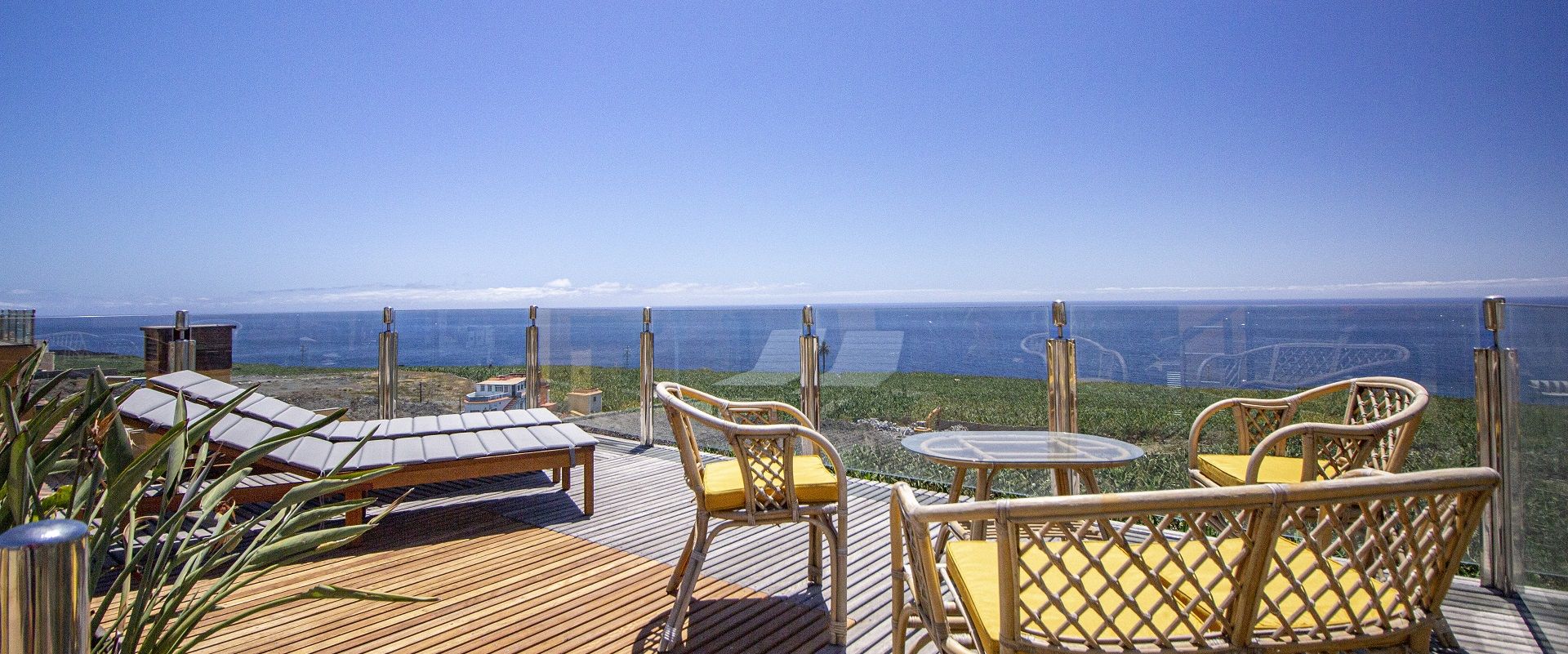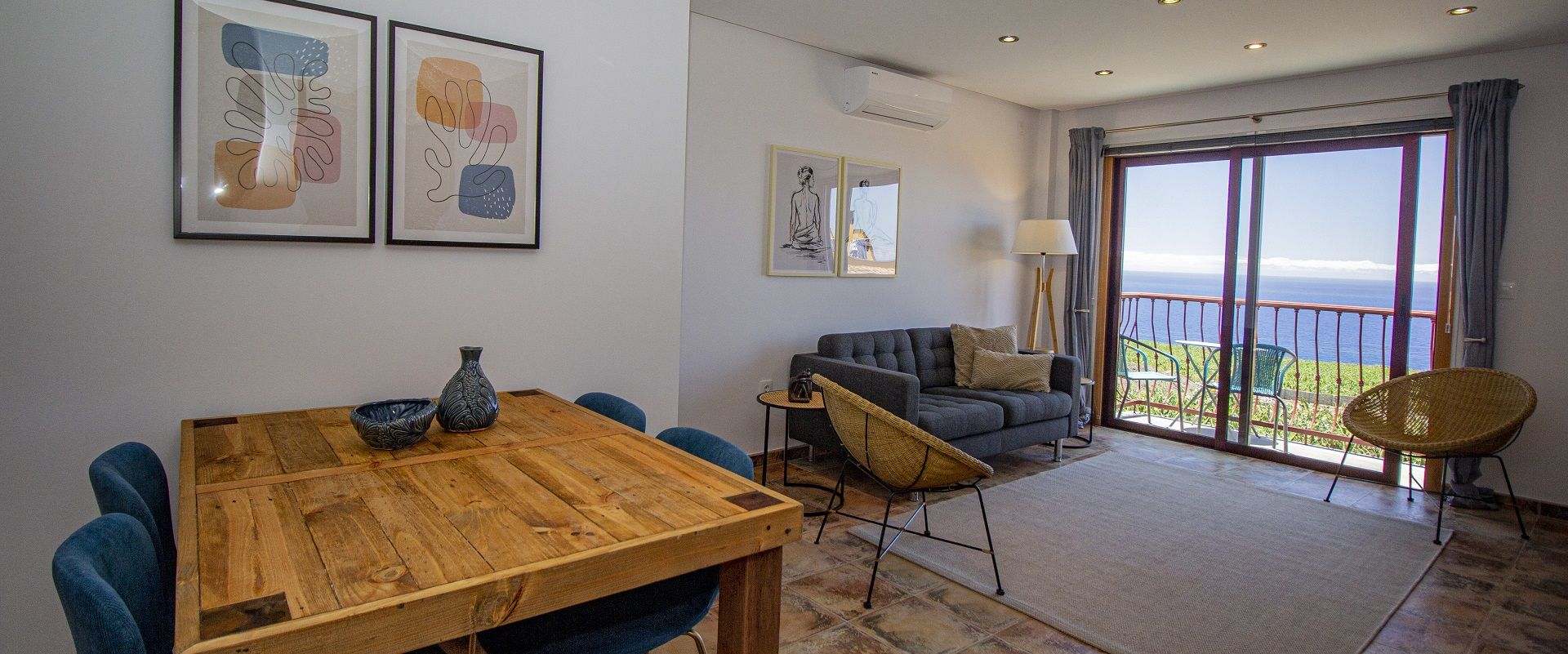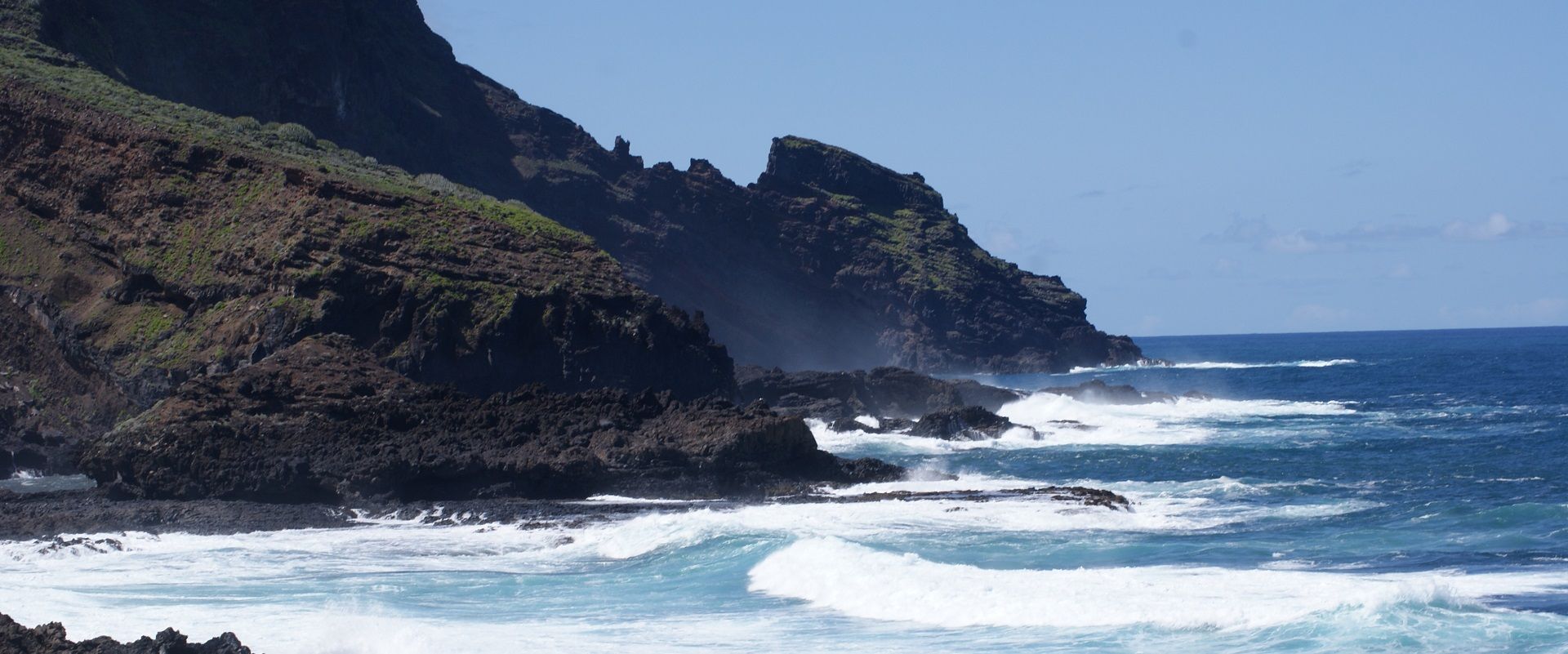 Slider home 1
La Palmita, discover our wonderfully located atico in Tazacorte – La Palma
La Palmita is a luxury penthouse apartment with a beautiful roof terrace
Slider home 2
If you like spaciousness, comfort and privacy,

Then La Palmita is the place where your holiday dreams will come true!
Slider home 3
Holiday on La Palma, La Isla Bonita
The most beautiful Canary island
La Palmita, our beautiful penthouse is to be found
in ever sunny seaside town of Tazacorte.
Do you love comfort, privacy and a panoramic 360º view? And would you like to enjoy the magical moment when the sun sets in the Atlantic Ocean, holding a "sundowner"? Then atico La Palmita is the place that will make all your holiday dreams come true.
The favorable location at 100 meters altitude in Tazacorte also contributes to this. The seaside town of Tazacorte is located on the sunny west side of La Palma and leads the European statistics with the highest number of sunny hours of the year. Tazacorte is a characteristic Canarian village with beautiful, colourful facades, old colonial houses, charming small squares, and narrow streets.

La Palmita
La Palmita features a spacious living room with sliding doors to a small balcony that overlooks the ocean. It has a luxury kitchen, 2 bedrooms, a modern bathroom, double glazing, air conditioning and a completely new interior. Via a staircase in the living room you access the highlight of La Palmita: the 160 m2 roof terrace with 360º views over the ocean, the mountains, Tazacorte and also over the youngest volcano in La Palma, Tajogaite, born on September 19, 2021. Since the temperature in Tazacorte during the day rarely drops below 20ºC, even in winter, you will spend most of your time in this lovely place.
La Palmita is located in a quiet area
La Palmita is located on the edge of the colourful small town of Tazacorte, within walking distance of cafes, restaurants, shops and supermarkets. Directly below Tazacorte Pueblo is a small beach that can be reached after a 15-minute walk through the banana plantations. Although the long sandy beach of Tazacorte Puerto is not far away either. It is within walking distance of la Palmita, bearing in mind that it is approx. 2 kms with a height difference/climb of 100 m. Also within 10 minutes by car you will be at the cozy Plaza de España in Los Llanos.
La Palma, one of the smaller Canary Islands, is also
called 'the island of eternal Spring'.
The climate is very comfortable and mild. The temperature on the coast rarely falls below 20 ° and does not often rise above 28 °, whilst at the top of the Roque de los Muchachos there can be snow in Winter. In the higher areas the temperature varies more, the winter evenings and nights are fresher here.
About Karel and Marja
How it started
In 2003 we emigrated from the Netherlands to Burgundy in France, where we were the owners of a small hotel. But after 15 years we got the itch to embark on one more venture. For many years we had spent our holidays on la Palma and from the beginning, we felt very at home on this beautiful island. That is why we bought Finca Paraiso in February 2018, which consisted of 2 holiday homes and a house for ourselves. After a complete renovation, we welcomed our first guests in October 2018.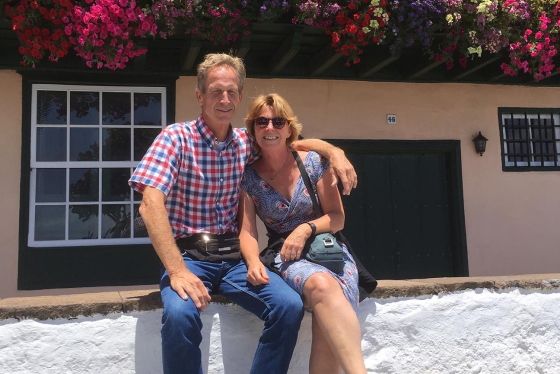 Volcanic eruption La Palma September 2021
Unfortunately, the volcanic eruption in September 2021 changed everything. Finca Paraíso and all our belongings disappeared under the lava the second day of the eruption. We ourselves were staying in the Netherlands at that time and were unable to save anything. All that was left were two little suitcases. With the help of dear friends, who helped us through the first difficult weeks, and the mutual solidarity on La Palma, we gradually got our lives back on track.
In May 2022 we bought our apartment in Tazacorte, which we again renovated with great care and love. We no longer live on site but are available if needed. We are happy to tell you about the island and give tips.
We hope you will love La Palmita as much as we do!
Karel & Marja